The first mobility was held at La Miquela School, in Bescanó (  Catalonia, Spain) from 18th to April 24th April 2016. Our school  hosted 25 visiting students from our partner countries: 3 students from Finland, 7 students from Lithuania, 7 from Germany, and 8 students from Turkey.The activities and visits scheduledcarried out for this mobility are as follows:
Mobility to Spain from 18 to 24 April 2016
Monday 18: Arrival Day
All the partner coordinators and students were picked up at the airport in Barcelona and were taken to La Miquela High School where the hosting families  were already waiting for them, eager to meet them and take them to their respective homes.
Tuesday 19: Welcome Ceremony
The Welcome Ceremony took place at the local Theater in Bescanó. The authorities, press, students, teachers and the community from Bescanó were present in the reception. Each partner country delivered an oral presentation about their countries.
Oral Presentations per country:
Our senior students' band called "100 Watts" played during the ceremony: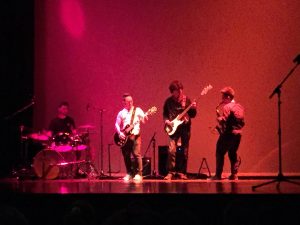 The pupils from the Primary School Dr Sobrequés in Bescanó performed our taditional Catalan Dance, called La Sardana: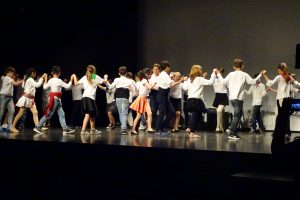 After the ceremony, our students and their partners got together to carry out the first Language Lab Lesson: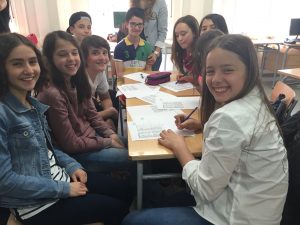 Handing over the Golden Pigeon
Mr Heinze and Mrs Hobhom, the headmistress of Pestalozzischule in Radeberg, handed over the Golden Pigeon to Mr Quim Cullell on behalf of La Miquela High School staff and students. The Golden Pigeon is a symbol of the Universal Declaration of Human Rights and it is given to people and institutions who have contributed to the struggle for human rights.
Wednesday 20: A trip to Barcelona
Walking around some of the most well-known sightseeing sites: Barça Stadium, Pg Gràcia (La Pedrera, Casa Batlló), the  Cathedral – Gothic Quarter, Las Ramblas, Maremagnum
A group photo with students and coordinators (on the left) and a photo with the partner coordinators (on the right).
Thursday 21: River Ter Route
Water tests (pH and Conductivity) at three stops: near the River Source at Setcases, the middle zone at Susqueda Reservoir and the lower zone at La Pilastra Island.
Susqueda Reservoir Visit
We visited the Susqueda Reservoir, which supplies water to the whole population of Barcelona as well as the county of Alt Empordà in the province of Girona and  we enjoyed the magnificient view from the damp.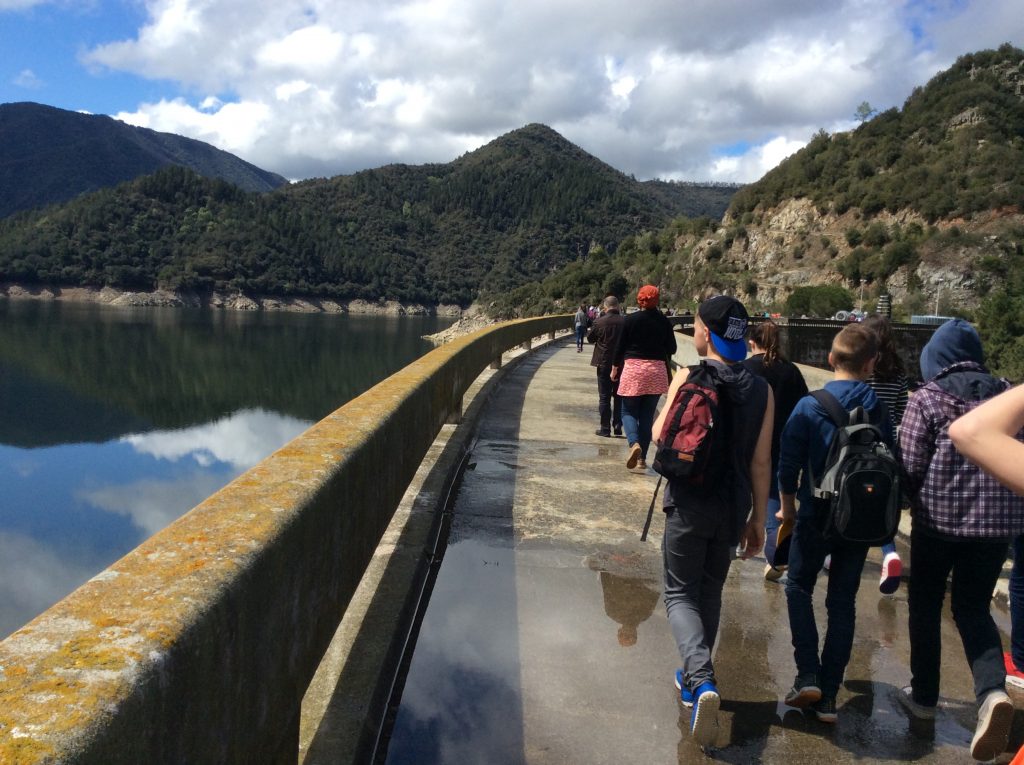 Friday 22: Castell de Sant Ferran Visit in Figueres
We visited the Sant Ferran Castle, which is a military fortress built in the 18th century. It is the largest monument in Catalonia and it is considered to be Europe's largest bastion fortress.
Empúries Beach on the Costa Brava
This was our last trip of an interesting and eventful week. We deserved to relax by the sea.
Saturday 23:
Hosting Families take their partner to visit Girona and get to know Saint George's Day Tradition.
Coordinators' Farewell Dinner at the hotel  Carlemany
Sunday 24 : Departure Day
Transfer to Barcelona airport