Texts by 8th grade students from Veikkola school
Monday 30.1.
The day started with a morning assembly. Each country (Catalonia, Germany, Turkey and Finland) had their own presentation about their country. The assembly lasted about 2 hours and finnish pupils performed music performances. It was really interesting to hear about different countries and learn about them.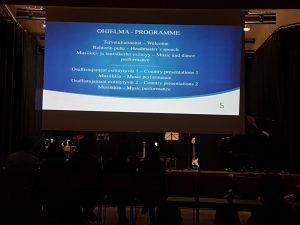 Later that day we had a language lab where we taught Finnish to the guests and they taught us their languages. We also tried to teach them some Finnish tongue twisters and dances. We also listened and danced to some Catalonian children's songs.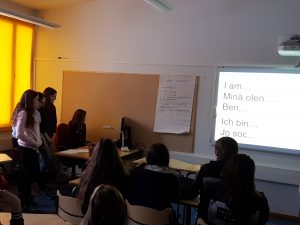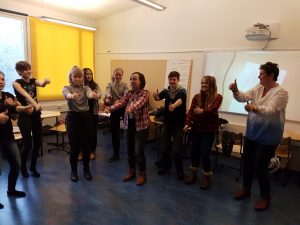 In the afternoon we went outside to play with snow and slide down  a hill. We also had a snowball fight. We had a lot of fun and especially the Turkish guests were very excited.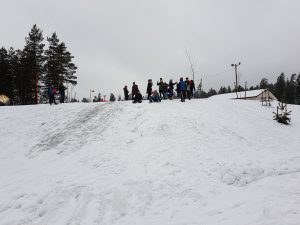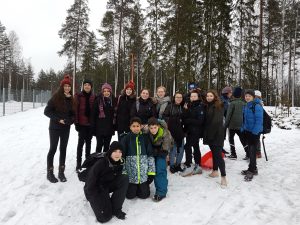 Tuesday 31.1.
In the morning at 8.00 AM we went by bus to The University of Helsinki. In Helsinki we were split into two groups. Another group went first to the University of Helsinki, Department of Chemistry and the other group to the meteorological department.
In The University of Helsinki we studied different things about water and we made dry ice bubbles. At The Finnish Meteorological Institute we heard about machines used in weather research.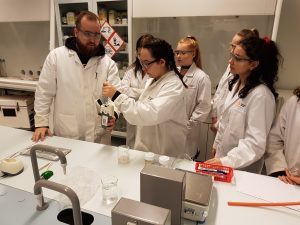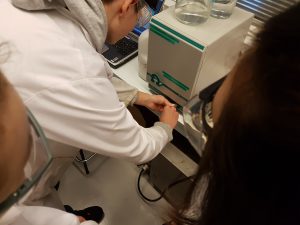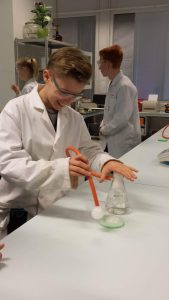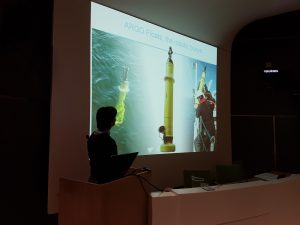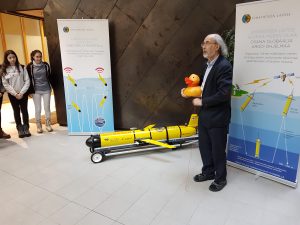 After that, we continued our journey by bus, exploring Helsinki. We also visited the Temple Square Church. Some people stayed in Helsinki and some went back to the school.
 Wednesday 1.2
We went to the home economics class to bake laskiaspullas and Runeberg's tarts. We split into four groups, each group had two Finns to guide.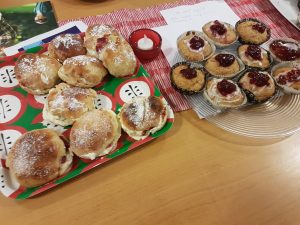 QR code workshop was after baking.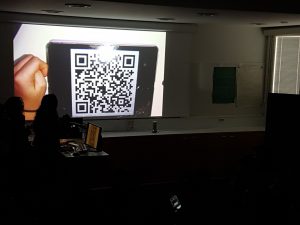 Bridge building was the last job of the day. We split into groups again and in those groups we built a paper bridge.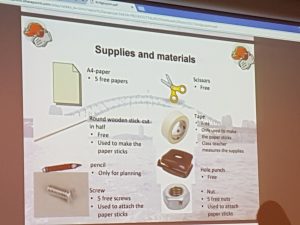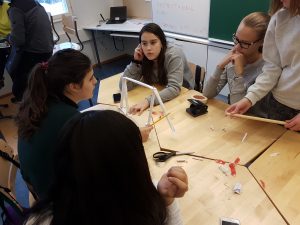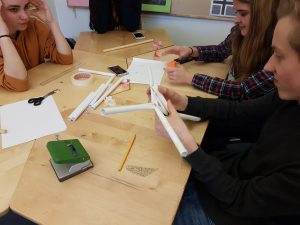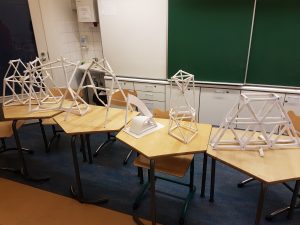 Thursday 2.2.
We needed to be at school at 9:00, because we had a long and fun day coming. Our bus left 9:30. We needed to get the teachers from Mellunmäki but we accidentally went to Kontula but gladly we found the right place and day continued.
In the bus we sat next to our guests and it was fun we learned alot from our guests. Then we went to fazerila, heureka and jumbo.
Fazerila, chocolate and bread factory 
When we arrived to Fazerila, we were split into two groups, the guests and the Finnish students. This happened because there was only one guide who could speak English.
In Fazerila we saw a huge bunny, that was made of eggs and other interesting stuff. Like a "jungle" in the middle of the place, where they grew cocoa beans, chili, ginger, vanilla and other exotic plants. The best part was when we got to taste Fazer's chocolate and sweets as much as we wanted.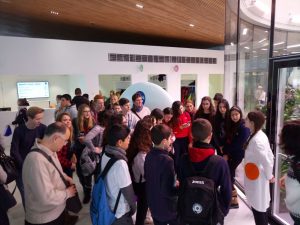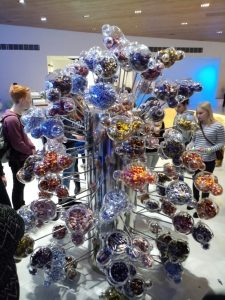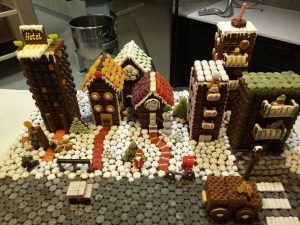 Heureka science center
After our lovely visit to Fazerila we went to Heureka science centre.
In the bus they gave us information of rest of the day and we could sign in to this competition, the winners were told later in the farewell party. Again we had time to talk and show stuff we bought from fazerila in the bus.
In Heureka they splitted us in two groups who went to the laboratory in different times while another group was in the laboratory we had free time in Heureka. We learned a lot while being there.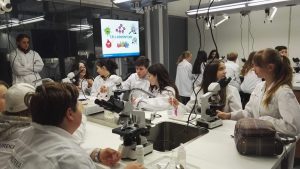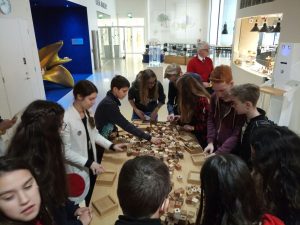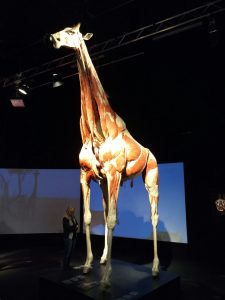 Shopping center Jumbo
As our last activity was Jumbo in Vantaa. On the way there, the Finnish students were joking, that we would only look at Jumbo because we passed it so many times.
We had 1,5 hour time to look around and do some shopping. Some of the students were so excited and almost missed the bus.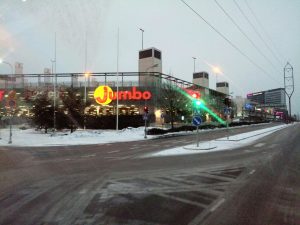 We arrived back to Veikkola around 7pm and the students were happy but tired. This day gave us wonderful memories.
Friday 3.2.
We went to school at nine o'clock. We went to the auditorium to see presentations about exceptional weather conditions in our countries prepared and held by the students from each country.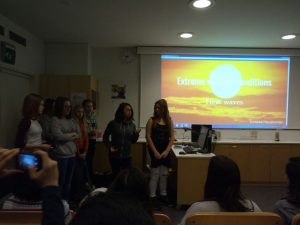 We ate at school. Then we went to Haltia nature center. We went by bus and had a round there. Then we went home.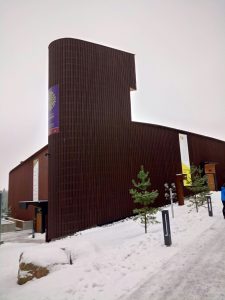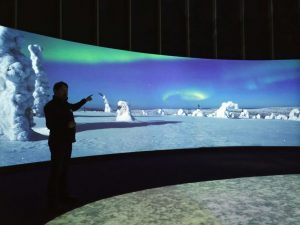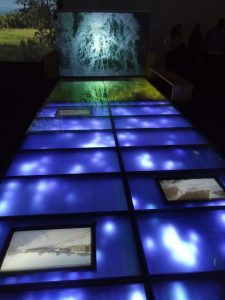 In night we had a farewell party at school. There was a lot of something to eat.